Day Fourteen: Glenwood Springs, Colorado
We left Zion National Park, or rather entered it, as our means of egress was actually to drive into and across the park to exit on the opposite side, this morning. Before going I got one last shot of the place from our balcony after the sunrise:
Once through the park, driving extremely slowly on winding mountain roads, we stopped for gas, and I'm not sure if this local eatery was getting at some sort of double meaning with their advertising. Perhaps eliminating unnecessary letters to save on electricity?
The fall colors are quite nice in the area.
We entered the Red Canyon in Dixie National Forest: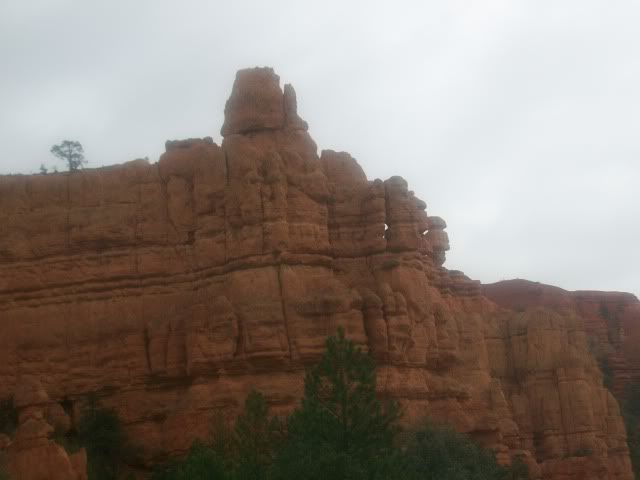 Had a couple of the tunnel roads...they made you wonder, was it really easier to bore through the rock more than shift the road to the right a few yards?
We entered Bryce Canyon National Park, and did not stay long, but went to three of the observation points. I would say something grandiose, like, "there are no words to describe Bryce Canyon!" but there demonstrably are, unfortunately: "Bryce", and "Canyon". That semantic niggle aside, I am looking forward to returning here to spend more time. It kicks the pantalones off the Grand Canyon in some ways. I'm going to just post all the pictures we took and not belabor you with forced commentary: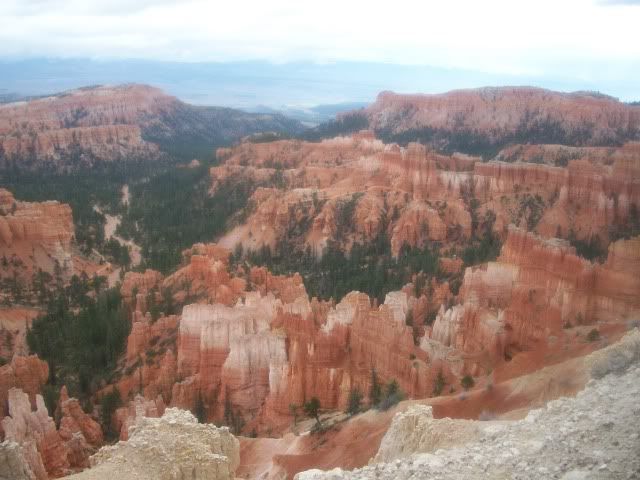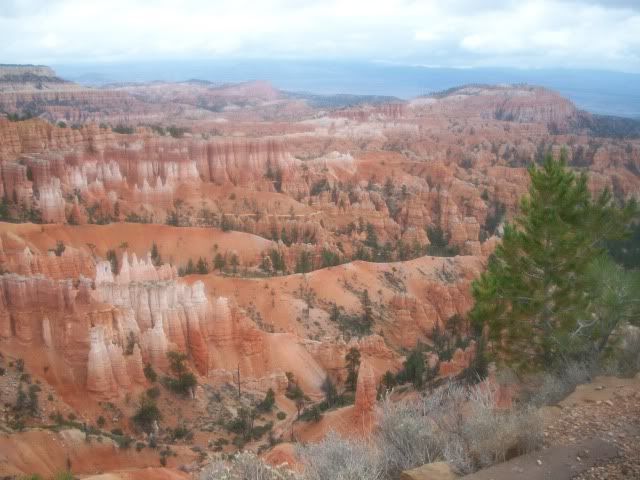 So with mild reluctance, but an eager spirit to make miles to our west, we departed, and continued north and then east across the stunning landscape of Utah. Many of these pictures are somewhat underwhelming in that driving at 70mph in frequent rain, a majority of pictures had to be discarded regardless so only a subset are available. Here is a typical roadscape with beautiful trees on each side.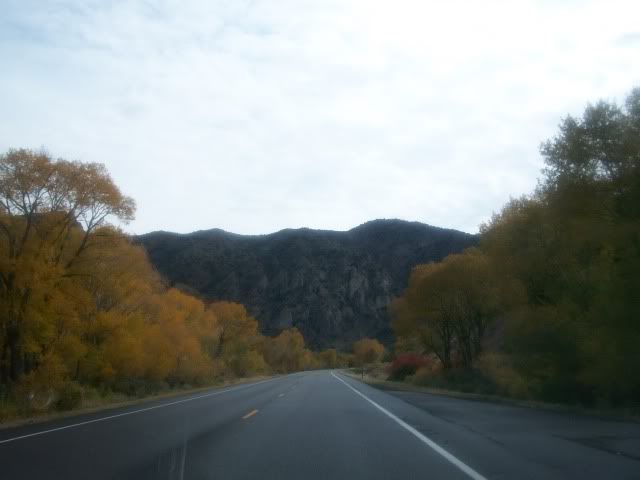 Lots of these rock formations about.
The San Rafael Reef, I believe, from my map. Shrouded in mists, rather ominously!
Impressive bit of natural architecture. What is amazing is these are not in a National Park. Not in a National Monument, National Forest, or state park, even. I assume the government owns the land. If these were located in Missouri or anywhere east where we consider a minor hill a mountain, they would hands down be a full-fledged National Park!
Good sport in the back seat: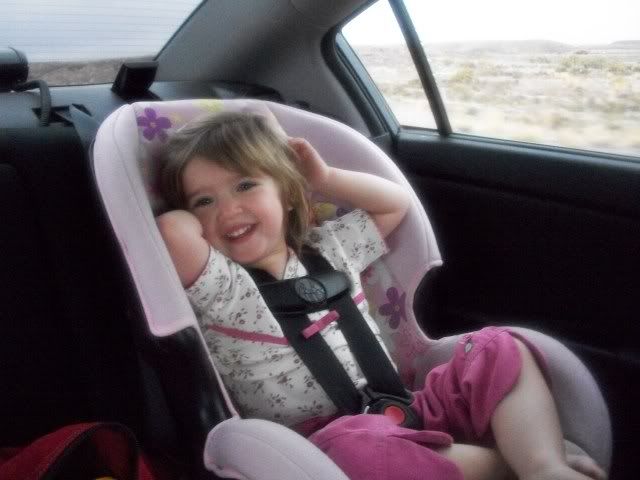 Into Colorado, I kept trying to get a good shot of the river by the interstate, and this was the meager best I could get while at speed:
Tomorrow will be an interesting day, regardless. The plan has long been to drive through Colorado and stay in western Kansas, driving back on Sunday to KC. We shall see. On the road, a sense of general vacation fatigue settled onto us at long last, and we considered the semi-maniacal task of driving straight through tomorrow. But, there's the question of the weather, where a first major snowstorm is expected here overnight. We'll see if this vacation ends officially tomorrow, or Sunday, or who-knows-when if the Colorado weather gods get really nasty with us.